I did mean to post this during the weekend, but I've been busy as a bee trying to finish all of my essays as soon as possible. I managed to finish most of them by today, only got 1 left now. Pweh! Can't wait to have it over with and enjoy the rest of my stay here.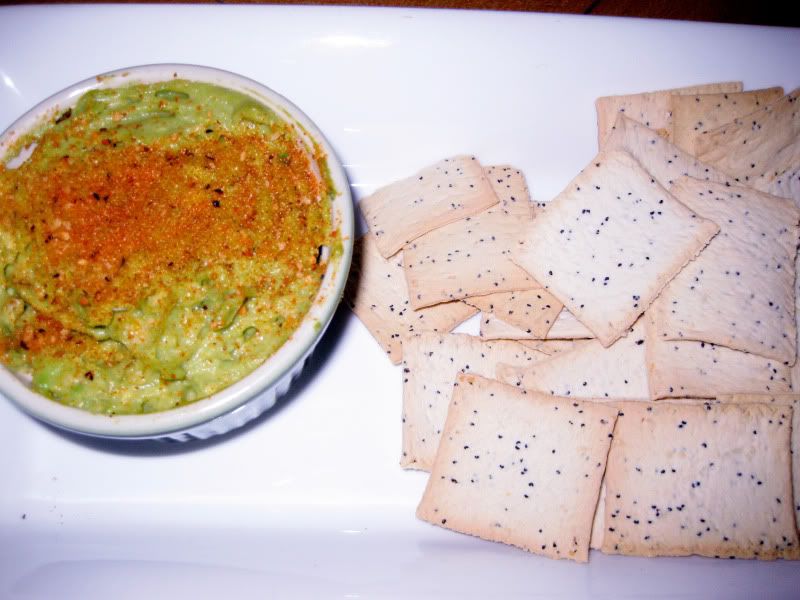 This Sunday we had a Birthday party for Lillian where we served snacks with guacamole.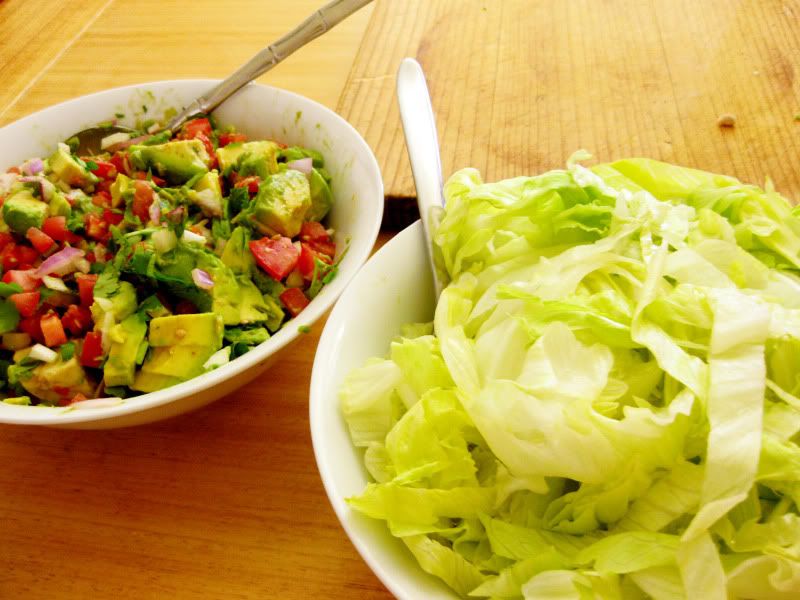 The main course was Mexican burrito with fresh sallad and delicious prawns.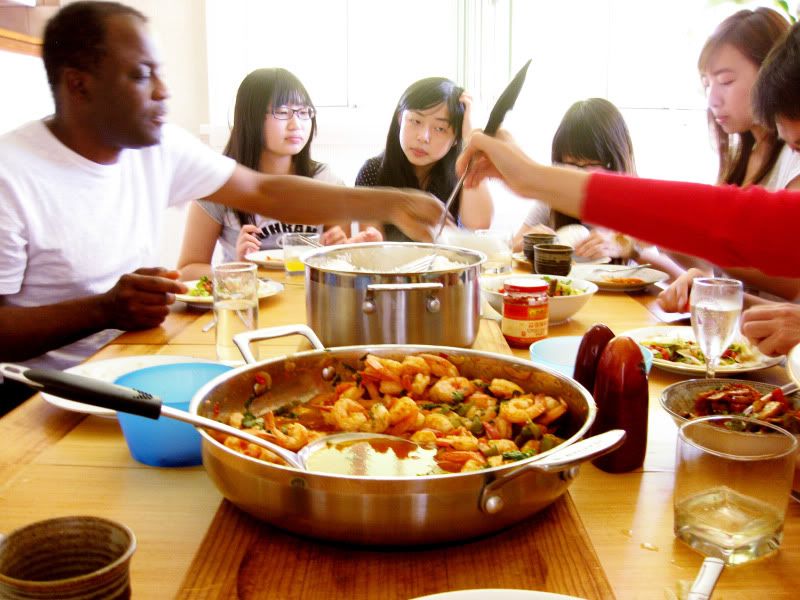 Lillian used to live here as a homestay student and brought some of her friends with her.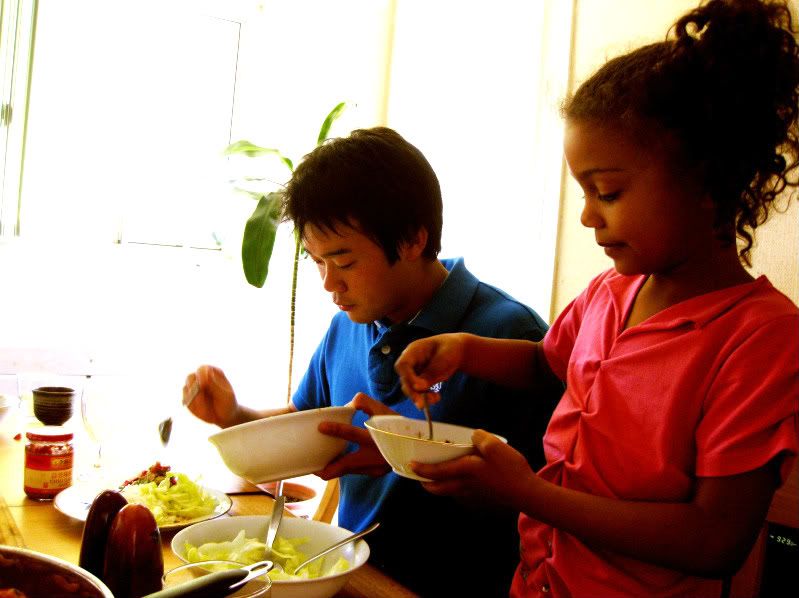 Freya was eager to give Shou more chilli and I think it got a bit too hot for him. *giggles*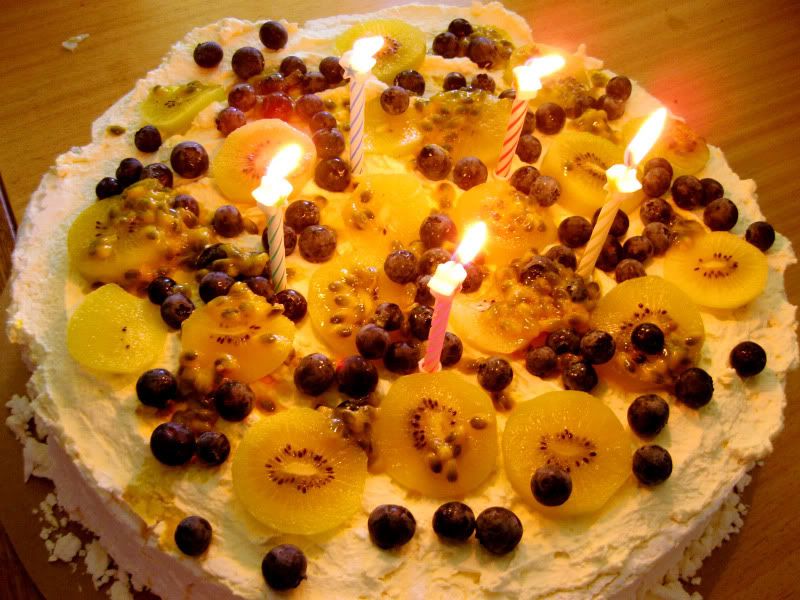 We finished off the delicious dinner with an even more delicious Pavlova cake. Was my first time to try a Pavlova. It's definitely not something you eat everyday, as all it pretty much consists of is tons of sugar and egg white. But, I'll be sure to try make it on my own some day. Yum!