Been absent from the blog for a while now and I do apologize. Life has been busy this last week, I've been trying to get my thesis proposal done and I got assigned my supervisor today. Things should run more smoothly from now on as I'll get some structure in my life.
Today I thought I'd show you guys 4 of my favourite things I bought in Morocco.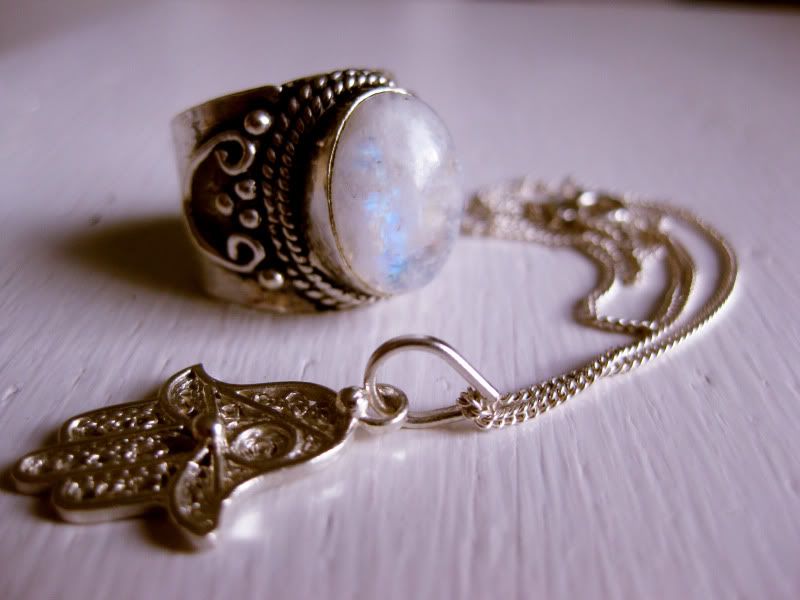 You can't leave Morocco without buying Berber made silver jewellery. The only difficult part is to actually decide on what you want to buy since there's so many pretty things. However, I finally decided on a lovely antique looking ring with a gorgeous opal.
I always thought opals looked magical since they shimmer in different colours depending on the light. The necklace is the Hand of Fatima. It's lovely and simple which makes it a great piece to wear on a daily basis. Apparently it's supposed to be a symbol of good luck and a powerful protection against "the evil eye".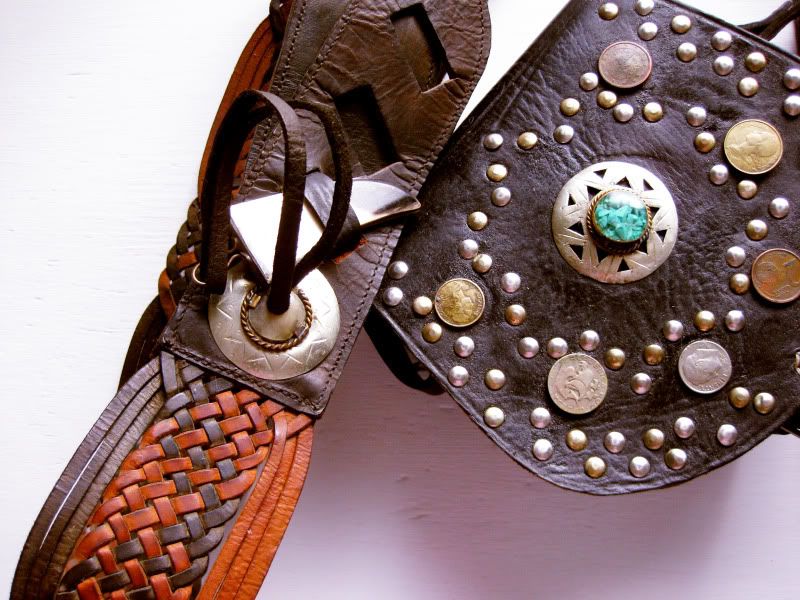 I've been wanting a brown waist-belt for quite some time now, but I just haven't found one that appealed to me. However, when I was walking through Agadir's souk my eye suddenly caught a glimpse of this medieval looking belt. I can imagine wearing it with a green or white dress once it gets warmer, will be a perfect accessory for this spring. The bag was my last purchase and probably the best. The photo don't do it any justice, but it's a raven black leather bag with real coins attached to it and right in the middle is my birthstone turquoise.
Apart from these things my mum bought a gorgeous necklace and bracelet, adorable slipper from her and me, spices, argan oil, and Berber tea (mint tea) with a beautiful kettle. Be sure to check back, since I'm sure you'll see more of these things and me on the blog in the nearest future.
Sincerely,
Olivia