I don't know what it is about Thursdays, but they are always pleasant, sunny and warm. To make the most of it I headed out 1 hour before my schedule to enjoy a slower and more relaxing walk.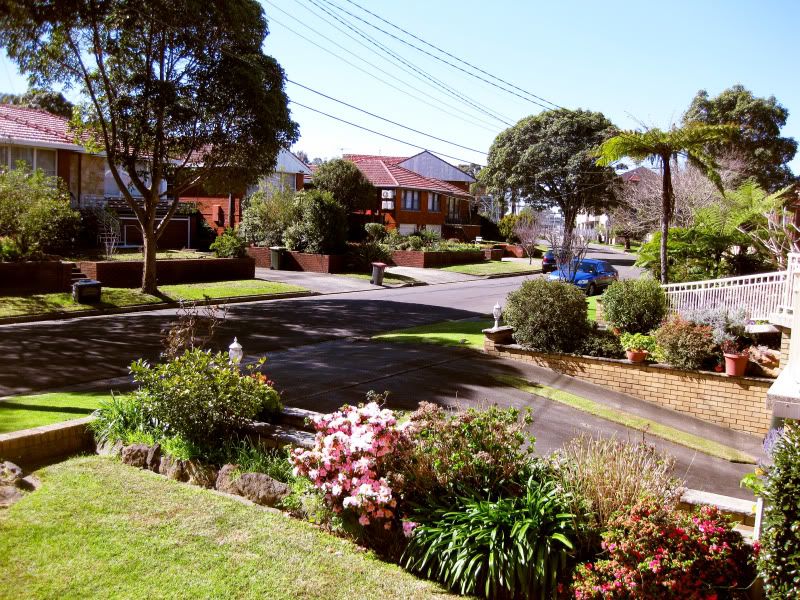 Stepped out of the door and was struck by the warm weather. Ahh, never have any trouble going to school on days like today.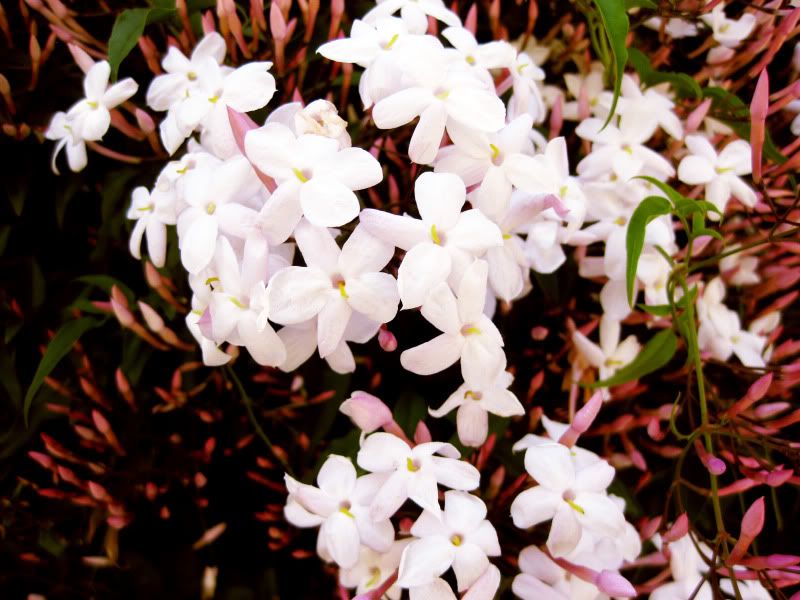 In one of the yards in the neighbourhood is this huge bush with flowers that smell just like jasmine...a bit overpowering but pretty.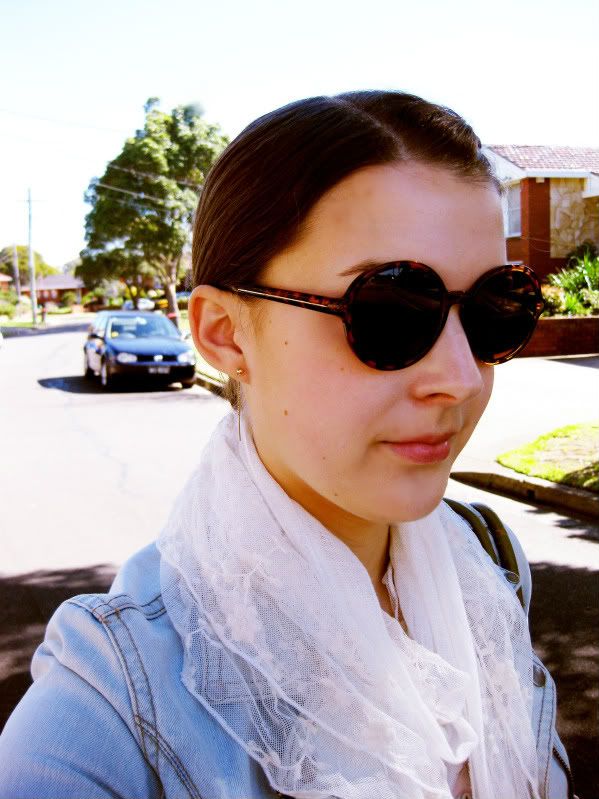 Definitely did a wise choice of dressing more light today. Oh it feels so good to know that I have spring ahead of me instead of a dreadful, grey, dull, windy and cold autumn...yes I'm staring at you Sweden!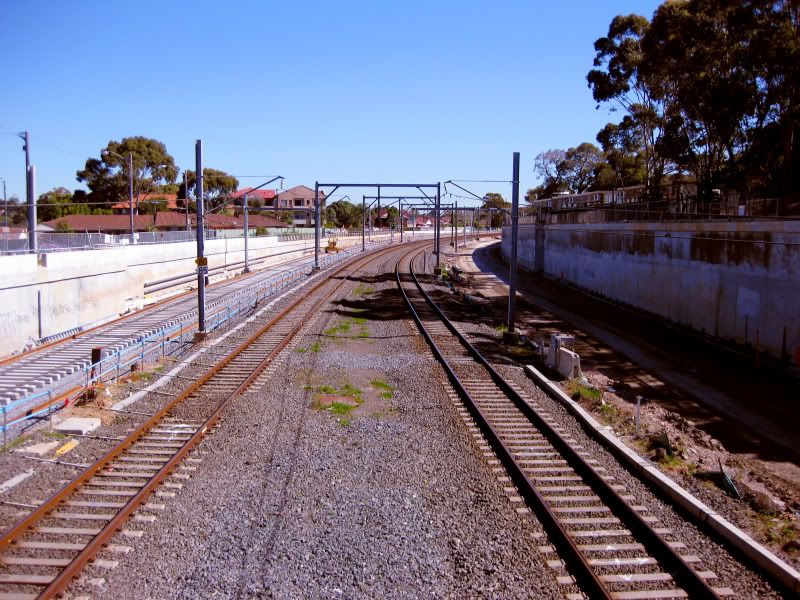 Headed to the train station with no concern of being late. Missed one train...didn't bother me a bit...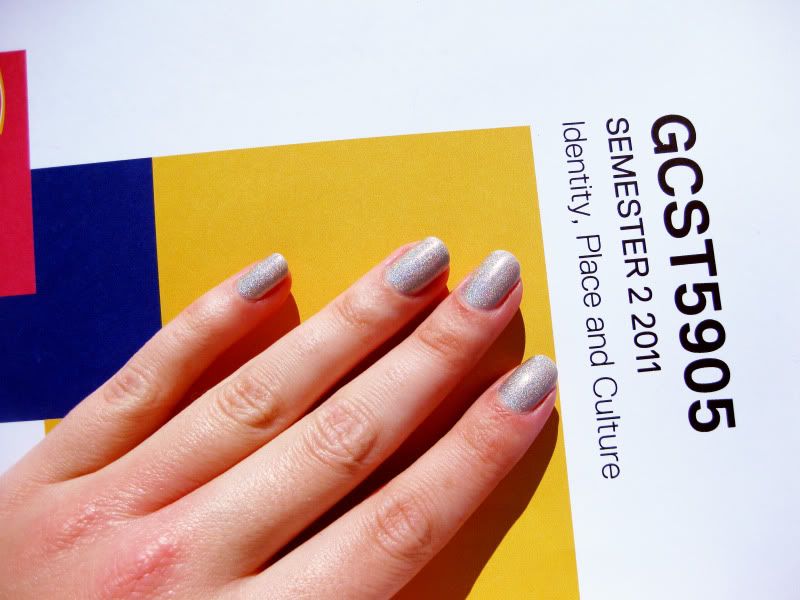 Instead, I sat down on a bench in the sun and took out my Culture reader and went through the reading for today which focused on ethnic identity.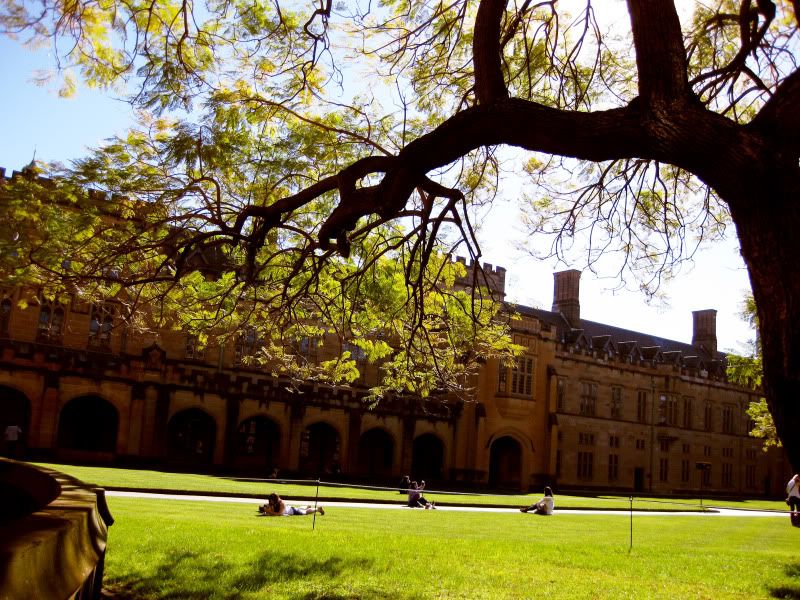 Once having arrived on campus I sat down in the shade to cool down a bit.
Oh apparently this tree is amazingly beautiful in the spring when it gets these lovely purple flowers...something to look forward to.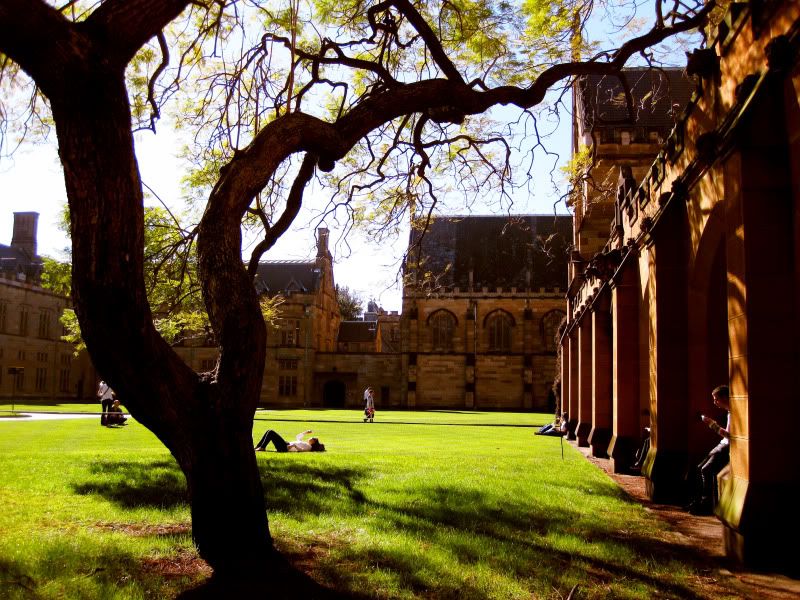 I've fallen in love with the Quadrangle, the most gorgeous architectural building on the entire campus...so be prepared to get bored by it by the end of this year after I've bombarded this blog with tons of photos from this place. You'll get to see every possible angle and corner once
I'm done.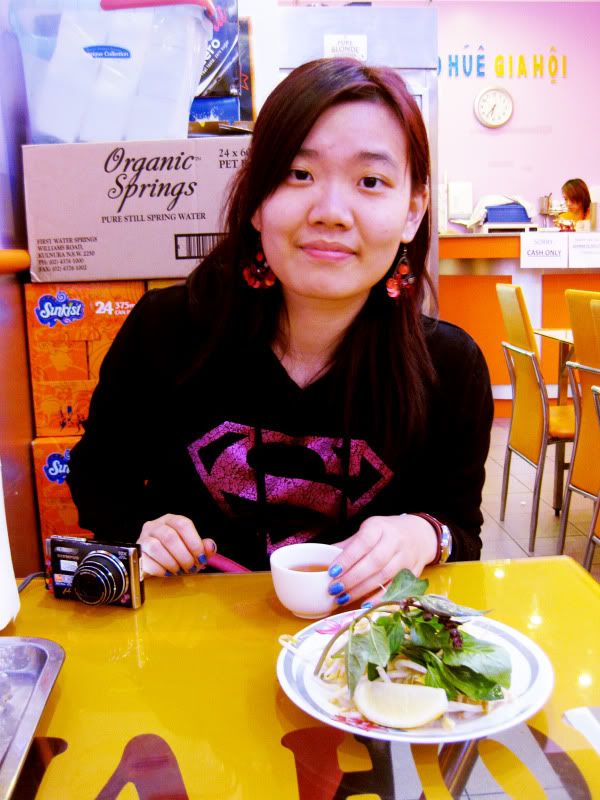 After the lecture and tutorial, Annie and me decided to have dinner in the city. Annie is in the same Culture class as me. She's so kind and we've had some fun discussions.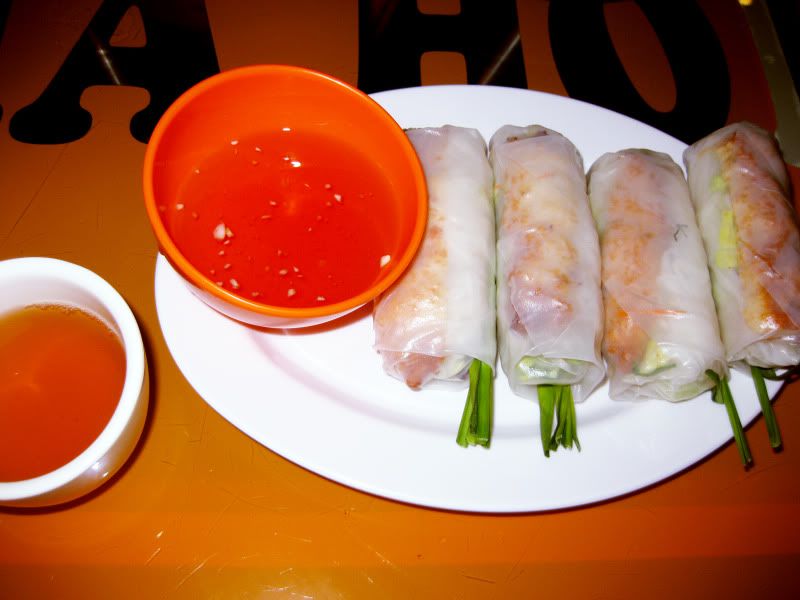 We ended up in a busy Vietnamese restaurant and I decided to have some fresh rice paper rolls with prawns and fish sauce. I absolutely love rice paper rolls and these were no disappointment. So delicious and fresh!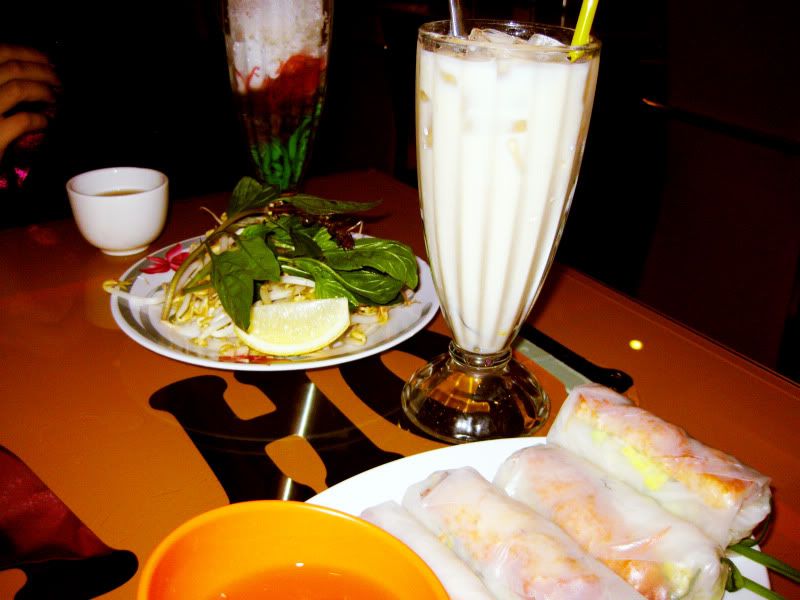 Before we started eating we had a cup of tea and then ordered some other beverages. I had a cold soy bean drink and Annie a 3 sweet drink.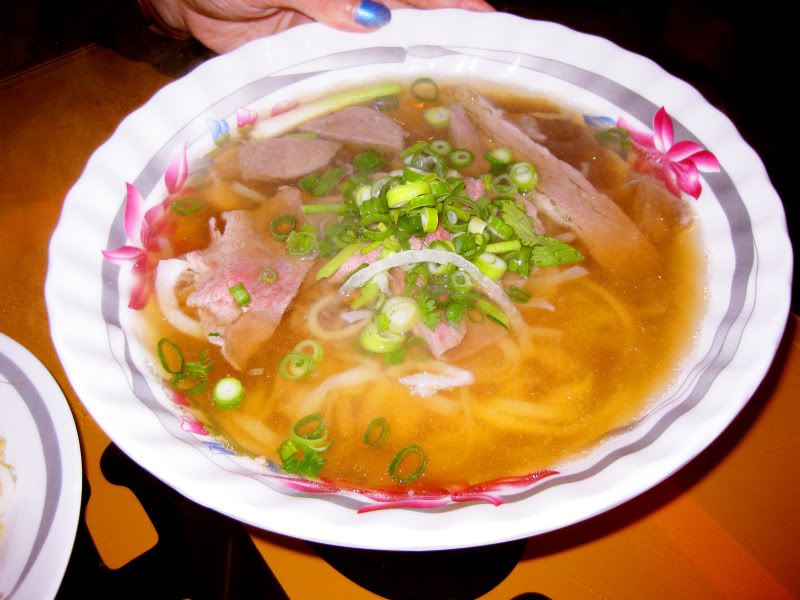 Annie's dinner was a traditional Vietnamese soup...mmm!
Once we were all full and satisfied after a delicious meal we decided to head back to the Central station and said bye to each other. Had a great time and I'm sure we'll do something like this again in the future + I like teasing all of you with delicious food and sceneries. :D