This week has sure been filled with wonderful sunshine and it has been so warm! However, it seems like this won't last too long since next week will bring "colder" weather...minimum +16C. I felt that I needed to take advantage of the lovely weather and decided to go out.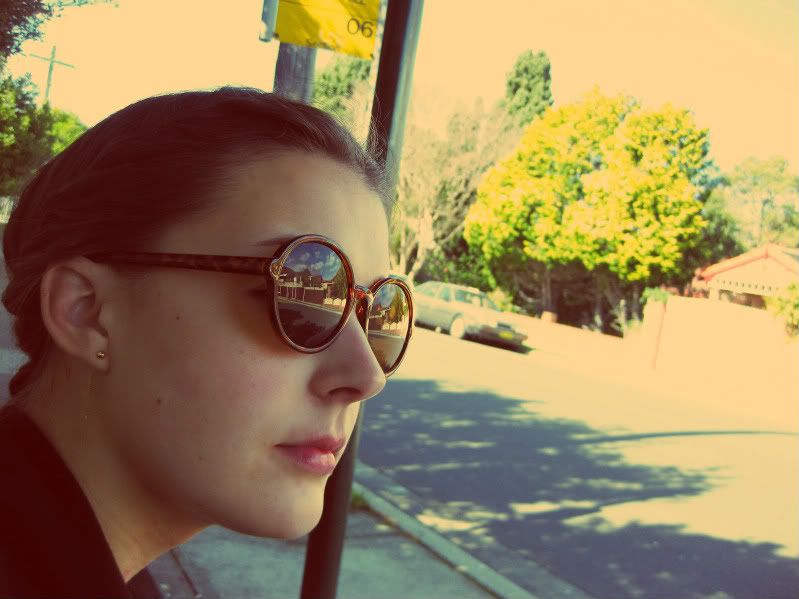 Waited for the bus to take me to Glebe Markets.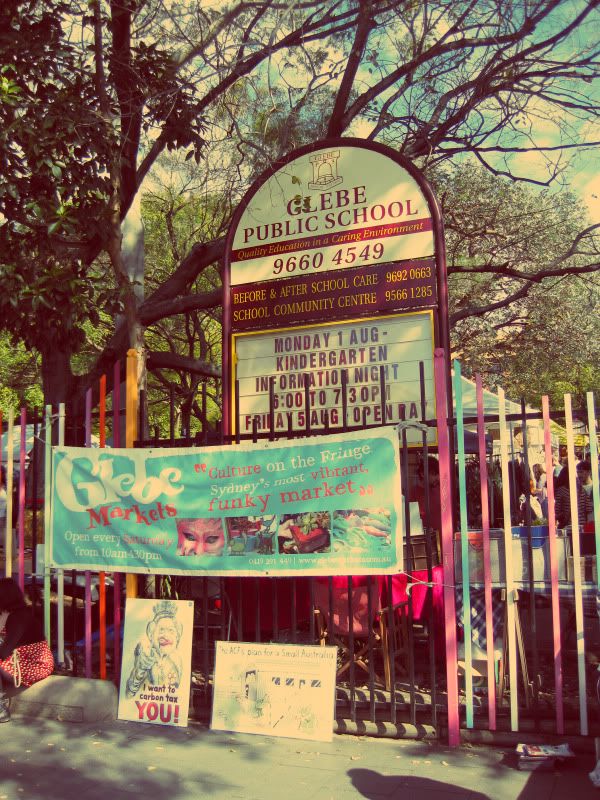 Glebe Markets are held every Saturday at the grounds of Glebe Public School. You can find all sorts of things there, ranging from second hand books and records to vintage and new clothing, and handcraft.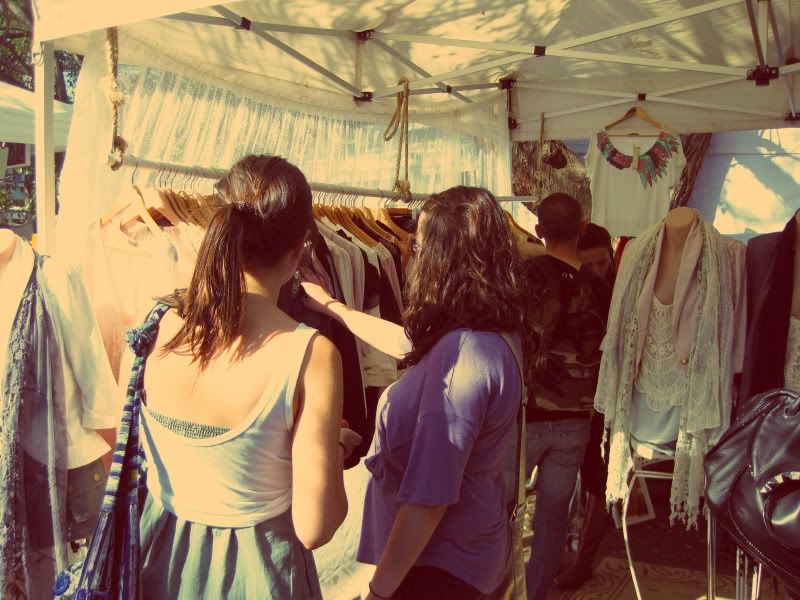 I saw this most gorgeous dress ever...but it was 2-3 sizes too big. *boohoo* :(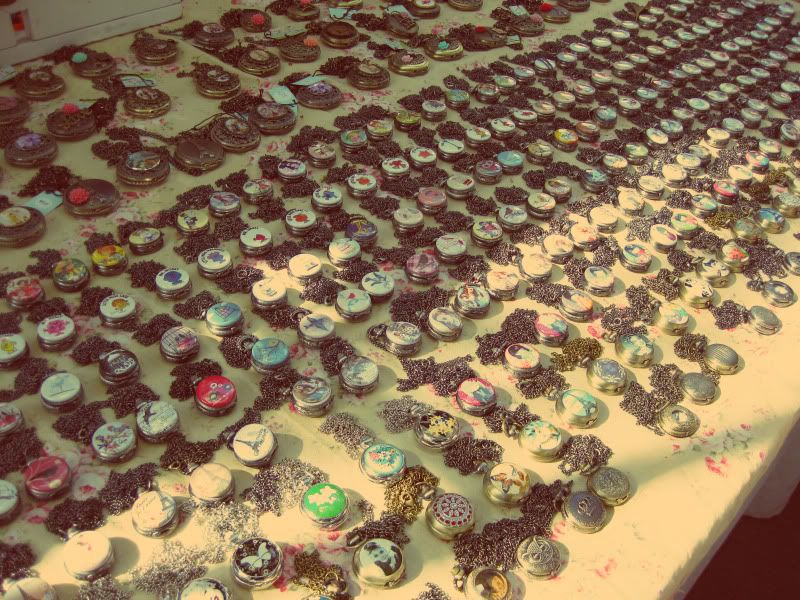 Pocket-watches with adorable covers seems to be the thing here in Sydney. If it wasn't for the price I would have gotten one of those...perhaps some other time.
Or you could just have a look at some crazy hats and other hand crafted items.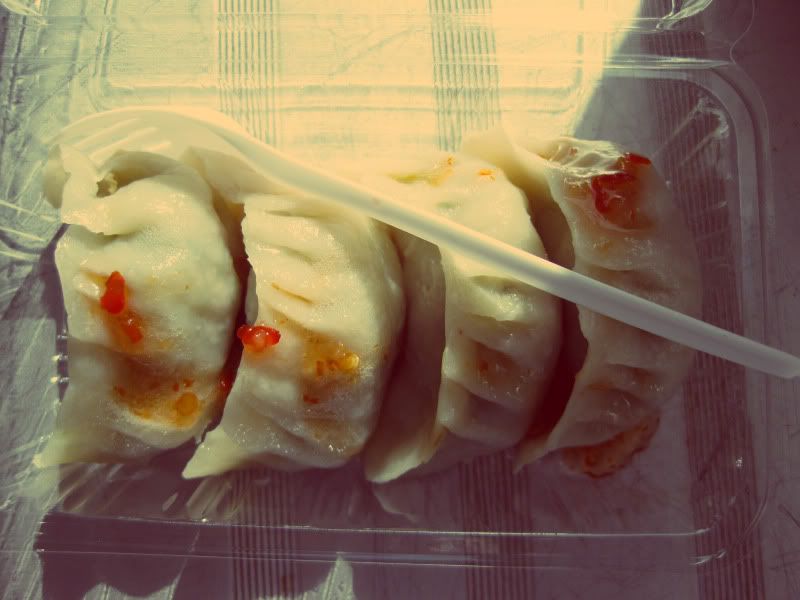 The great thing about Sydney is that it offers a great variety of food from all over the world. I got some steamed Dim Sum...the best I've had so far.
Yes, I did buy a few things at the market. However, I'll show you them tomorrow since it's pitch dark now. I can just say they are so pretty!
See ya next time!!